Adrien Sauvage es fotógrafo, es cineasta y, sobre todo, es diseñador de modas. Antes, era más reconocido como jugador de baloncesto profesional. Ahora no, ahora es famoso por ser el refinado y joven gentlemen detrás de A Sauvage.
A Sauvage es la marca inglesa dedicada a forjar ropa a la medida para el sexo masculino: Pantalones, camisas y sacos sastre es lo que ustedes encontrarán con la etiqueta de A Sauvage. Sin embargo, Sauvage se ha encargado de dar toques de frescura a las prendas ya de por sí atemporales:
What I do is make it a bit more modern: I shorten the jackets, I do a slim sleeve but with enough volume that you can roll it back so it looks like a bespoke outfit. The fashion cut is too tight, too drastic. I couldn't even hail a cab. Moving forward, I'm keeping the cuts but change the fabrics: linen for the summer and heavier wool, cashmere, flannel, tweed for the winter. It's more about designs when the season demands, not the catwalk schedule.
Dirán ustedes que un traje es un traje y que un traje simplemente es igual hoy mañana y siempre (¿acaso no es por eso atemporal?). Adrien Sauvage acepta esa hipótesis. De hecho, lo que A Sauvage vende no es un simple traje, es mucho más. This is not a suit / Esto no es un traje es la descripción que Adrien maneja para su ropa y lo hace en las siguientes tres formas:
1. Natives
La serie de fotografías de Sauvage donde retrata a hombres común y corrientes, haciendo gala de sus prendas en sus actividades cotidianas, llámese surf, skate, graffiti o lo que sea.
2. Captains
La serie de fotografías de Sauvage donde retrata a hombres no tan común y corrientes que más bien son reconocidos como ilustres en áreas como el cine, la música o la actuación (en orden de aparición Bill Nighy, Terry Gillian)
3. This is not a suit
This is not a suit es el video que Adrien Sauvage hizo de la mano con Spring Studios. El resultado: Una delicia!
Impecable realización en blanco y negro estelarizada y dirigida por el mismo Adrien, sus trajes y la presencia de un narrador explicando que es -o que no es- This is not a suit. Pero este video fashionista no sólo destaca por su excelente factura, sino también por el claro tributo a Det Perfekte menneske, película de 1967 de Jørgen Leth que dura sólo trece minutos. También en blanco y negro, Det Perfekte menneske muestra a un hombre y una mujer "perfectos", también en un espacio completamente blanco, donde se les ve como a animales diseccionados. Esta película es aún más emblemática ya que tiempo despues Lars von Trier retó a Leth a grabarla en cinco versiones distintas con obstáculos dictaminados por el mismo Lars. El resultado es The Five Obstructions, o bien, las cinco obstrucciones o condiciones para cada remake.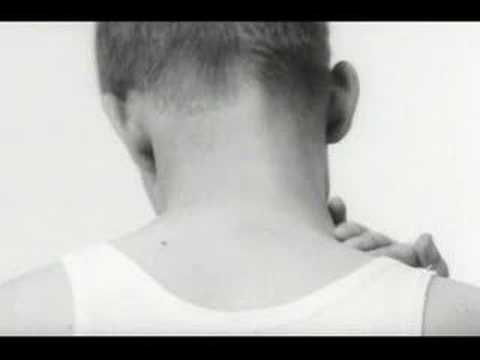 Como verán, A Sauvage no es nada más un simple traje, es mucho más.